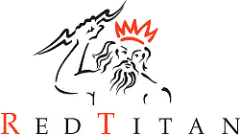 This page can be used to convert a print file, or image, into a PDF document. We support Advanced Functional Presentation (IBM AFP), HP PCL 5 & 6, Postscript, Epson and Plotter formats, and many more. Please contact us here if your file does not convert correctly.
Uploaded file size is limited to 5120 KB and only the first 10 pages will be created. For information on the technology behind this and purchasing options for larger files or more pages, click here.
Either drag and drop a file into the box below or use the browse button. Supported file types are:
*.afp, *.bmp, *.dcm, *.dcx, *.gif, *.jpg, *.jpeg, *.pcc, *.pcl, *.pcx, *.pdf, *.png, *.prn, *.ps, *.tif, *.tiff, and *.txt


Drop here...
Your converted file is now available. Processing took . Use the buttons below to either download it or view it.